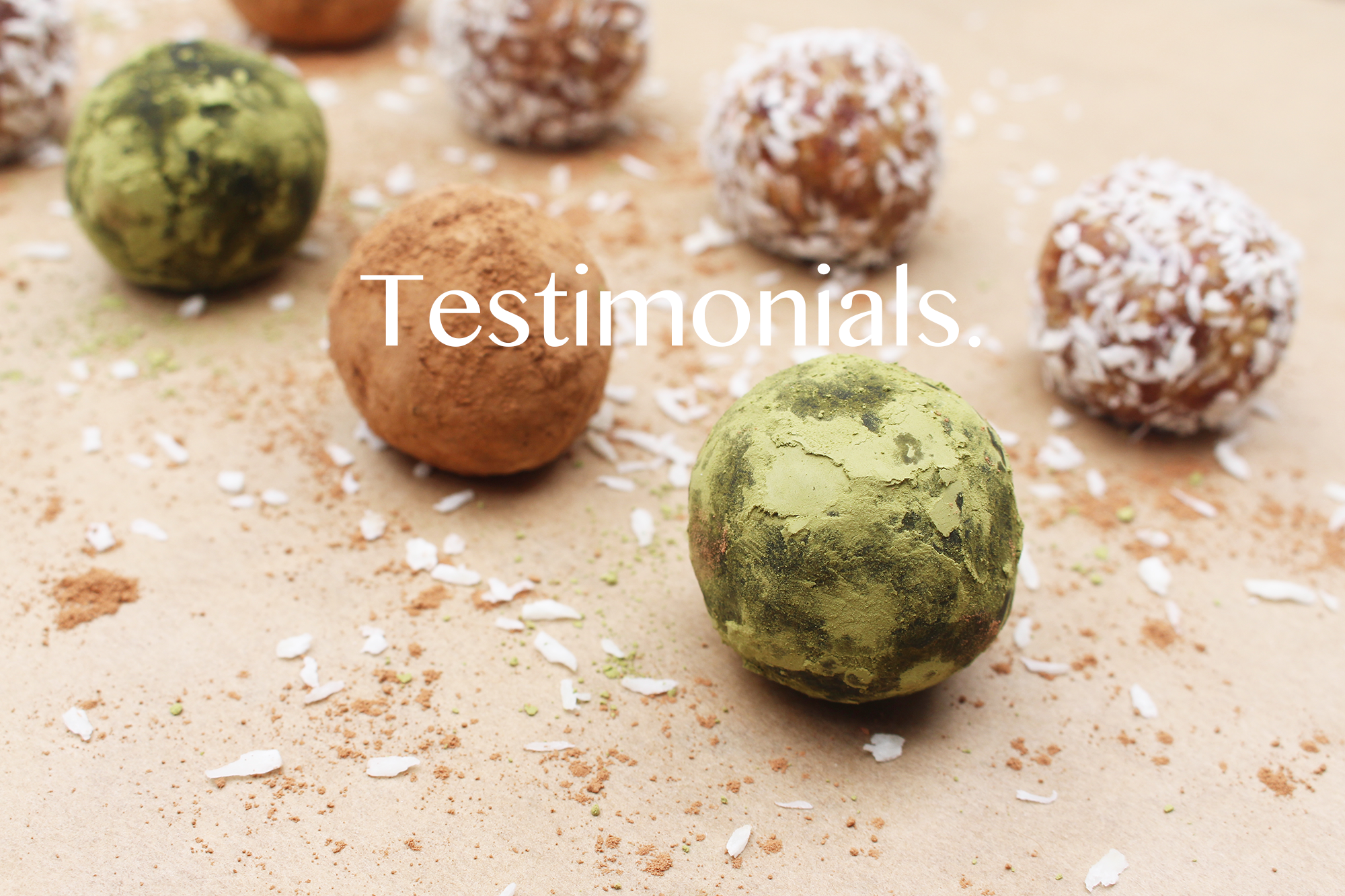 Testimonials
"I will be eternally grateful"
I have known Kelly for years and have seen her several times for advice on nutrition during gym training and also for cortisol/adrenal testing. I approached her again in the summer of 2018 as i wanted to get my body in the best possible condition for trying for a baby. After an initial assessment via video call i had a bespoke plan sent through including nutritional guidelines, recipes and supplement suggestions as well as ideas for exercise and lifestyle. I fell pregnant on our second month of trying and at 37 i was expecting it to take a little longer. I'm sure Kelly's advice played a huge part in that and i will be eternally grateful.
"Not just a quick fix"
Kelly has found her true vocation as a nutritionist. Her passion for helping others optimise their wellbeing combines perfectly with a sharp eye for detail and a thirst for knowledge. She creatively approaches each client's needs and develops an easy to follow, tailored plan of action.
Throughout she is caring and intuitive, always applying her deep understanding of the body and its myriad processes. Her programmes aren't just a quick fix, but a pathway to a new way of living better for the long term. It is a pleasure to work with someone so dynamic and supportive, she makes good nutrition fun and has made a real difference to my life.
Emma Hamilton-Shaw, London W14
"Very empathic in her approach"
I went to meet with Kelly in February 2016, as I was experiencing the typical symptoms of the menopause: lethargy, hot flushes and nausea and felt generally unwell. I was reluctant to go down the medical route, and wanted to work with Kelly to find a more natural solution. Kelly was very empathetic in her approach, and made me feel that what I was going through was perfectly natural, and more importantly made me feel that we could work together to find a solution.
Kelly 's advice was extremely sensible and looked at my lifestyle, diet and current schedule to ensure that it was completely achievable, providing I made the necessary changes to my diet. There were a number of consultations and then a follow up, and I am still seeing her today. I would have no hesitation in recommending Kelly, as she has quite simply, given me my life back.
"Pre-wedding weight loss program"
I came to see Kelly to get some guidance and help with weight loss 6 months before my wedding. We went through any other symptoms or issues I had such as tiredness which she also assessed. Over the course of 6 months Kelly helped me with a suggested diet programme that felt manageable and gave me advice and tips on how to help improve my vitamin and energy levels. Towards the end, we stepped up the programme to help get the final results I was aiming for, as well as a programme to help with my on going progress. Throughout the 6 months Kelly gave on-going support through Skype calls, emails and also messaging which was great.
"Post-partum plan"
Kelly from Feed Me Healthy has helped me get back into shape and lose my baby weight after my third child. She has given me a detailed food plan, including many delicious recipes, teamed with a vitamins and minerals supplementary programme as well as guidance on a post-natal exercise structure. I am 10 weeks postpartum and so far have lost over 2 stone and so am nearly back to my prenatal shape and most importantly back in my clothes. I would highly recommend Kelly's expert knowledge to anyone post baby looking to give their mind and body a shake up. She is excellent and really knows her stuff. I feel very safe in her hands and she has definitely provided me with both the encouragement and support required to maintain the changes in my diet and lifestyle through her emails and check-ups. I feel full of energy and my recovery has been without the usual hormonal ups and downs and ailments i experienced with my first two babies. Thank you Kelly! Forever grateful for your dedication and care.